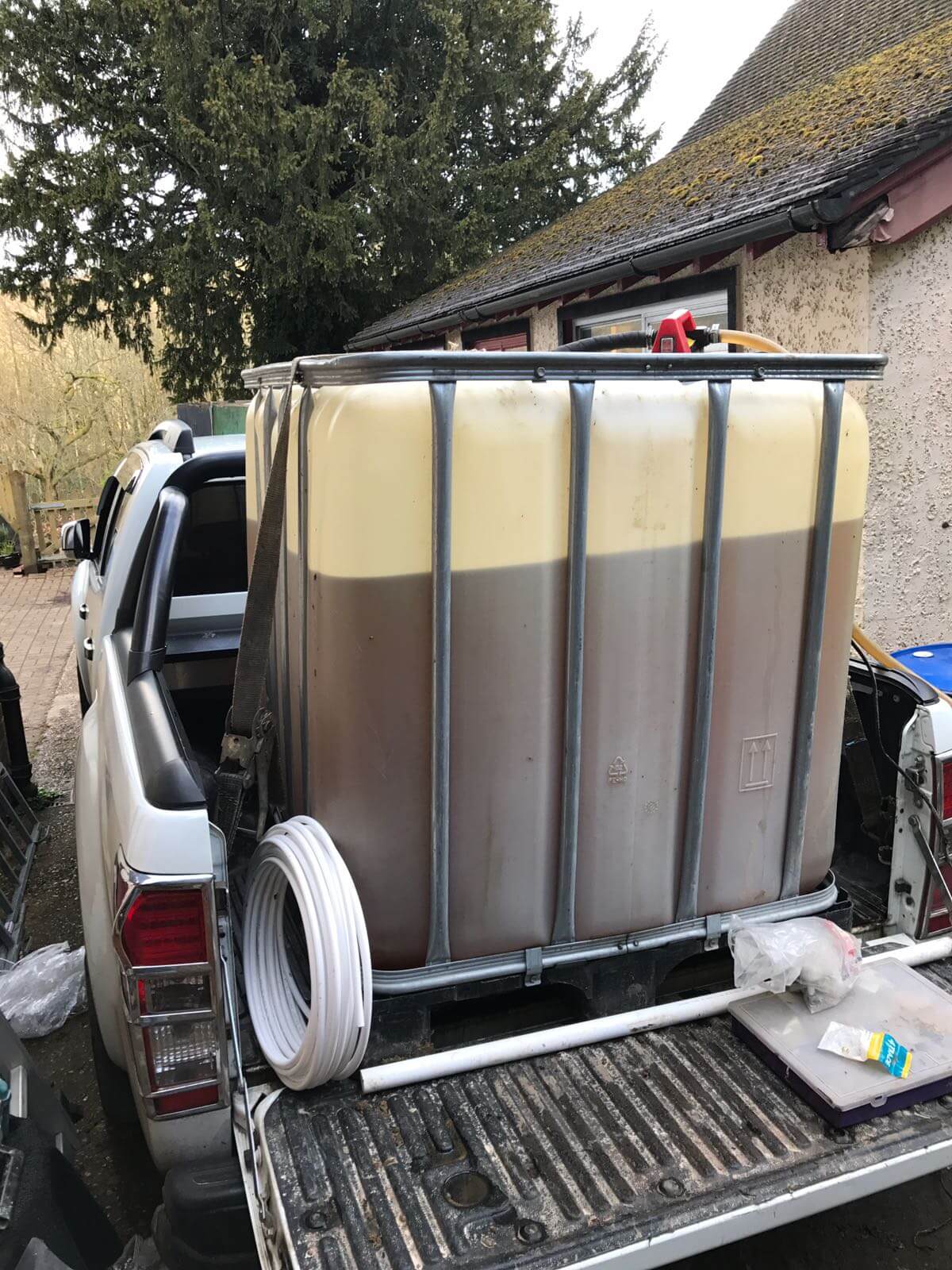 Hidden from view at the bottom of the garden most home owners often forget to check the condition of them periodically for signs of leaks, which can often result in a costly oil spill or at the very least a rush to get the tank replaced.
Our emergency pump out service is designed to help customers who's oil tank has suddenly sprung a leak and is threatening to contaminate the ground leading to costly insurance claims. We can pump out and temporarily store any amount of heating oil you have. The oil will be pumped into a temporary holding tank which will be left at your property until a new tank has been installed.
Our standard fee for this service assumes that the you will need the temporary tank for no more than 4 weeks until the new tank is installed. If you choose us to install the new tank then we can offer a discount on our emergency pump-out service.
In addition to the above we can, if necessary, install a temporary oil line between the holding tank and your oil appliance so that you can continue to heat your home.
Call us on 01798 888108